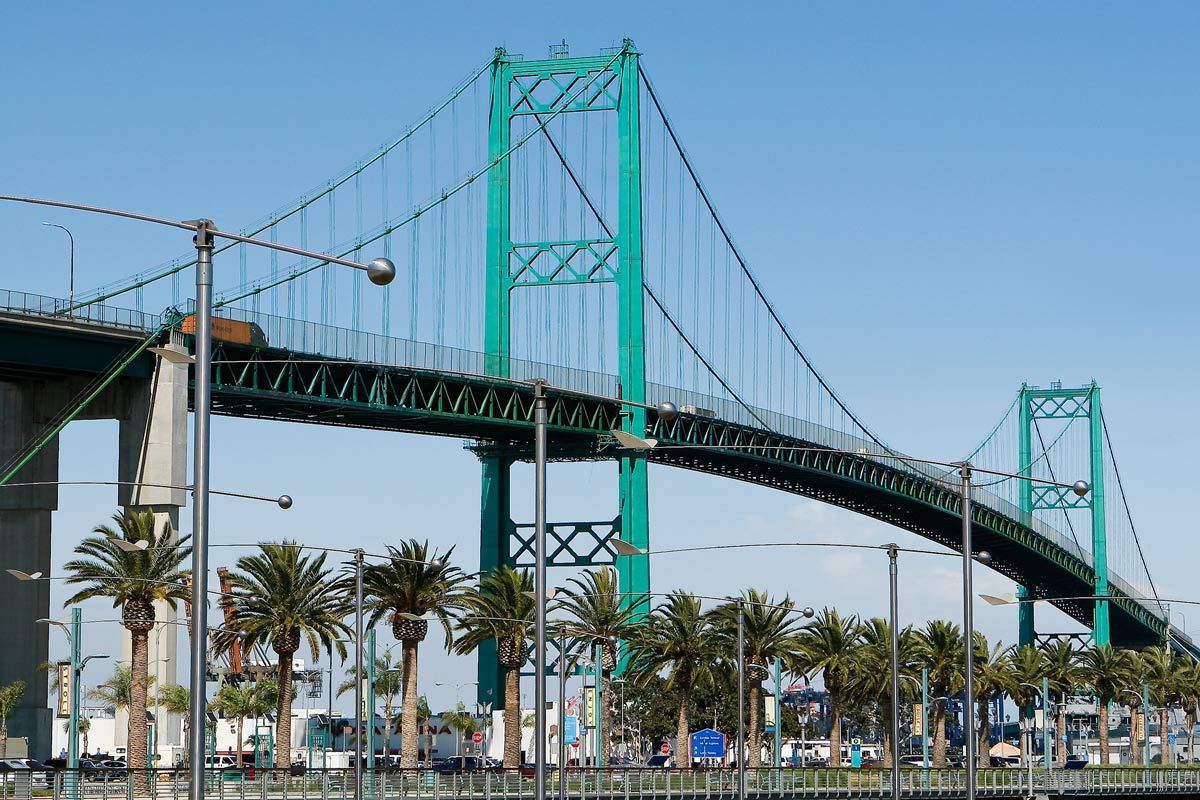 San Pedro—a historic harbor, a working port, and a bustling waterfront destination.
Before its consolidation with the city of Los Angeles in 1909, the city of San Pedro was one of the oldest settled cities in the West Coast. After Spanish colonizers established a settlement in 1769, San Pedro's story as one of the largest and busiest working sea ports in the United States began. In recent history, efforts to transform and beautify the industrial harbors of San Pedro into beautiful waterfront promenades took hold, and walking San Pedro has never been more beautiful or informative.
Angels Walk San Pedro will guide you to the first major suspension bridge built in Southern California; a World War II "Victory Ship;" the Streamline Moderne Maritime Museum—housing nearly 100 model ships; the Norwegian Seamen's Church (which also doubles as the Church of Sweden); and a fort that was the first line of defense on the west coast from 1914 to 1982. The walk ends at the San Pedro breakwater and views of the 1913 Romanesque Angels Gate Lighthouse.
Please Note:  Angels Walk San Pedro does not feature historic stanchions. Printed guidebooks are no longer available for this walk. Please see PDF downloads below. 
Distance & Average Completion Time ›
*Additional time may be required for optional "Side Strolls" and/or "Farther Afield" sites.
Historic stanchions were not produced for the Angels Walk San Pedro. The markers on the below map indicate key sites along the trail.