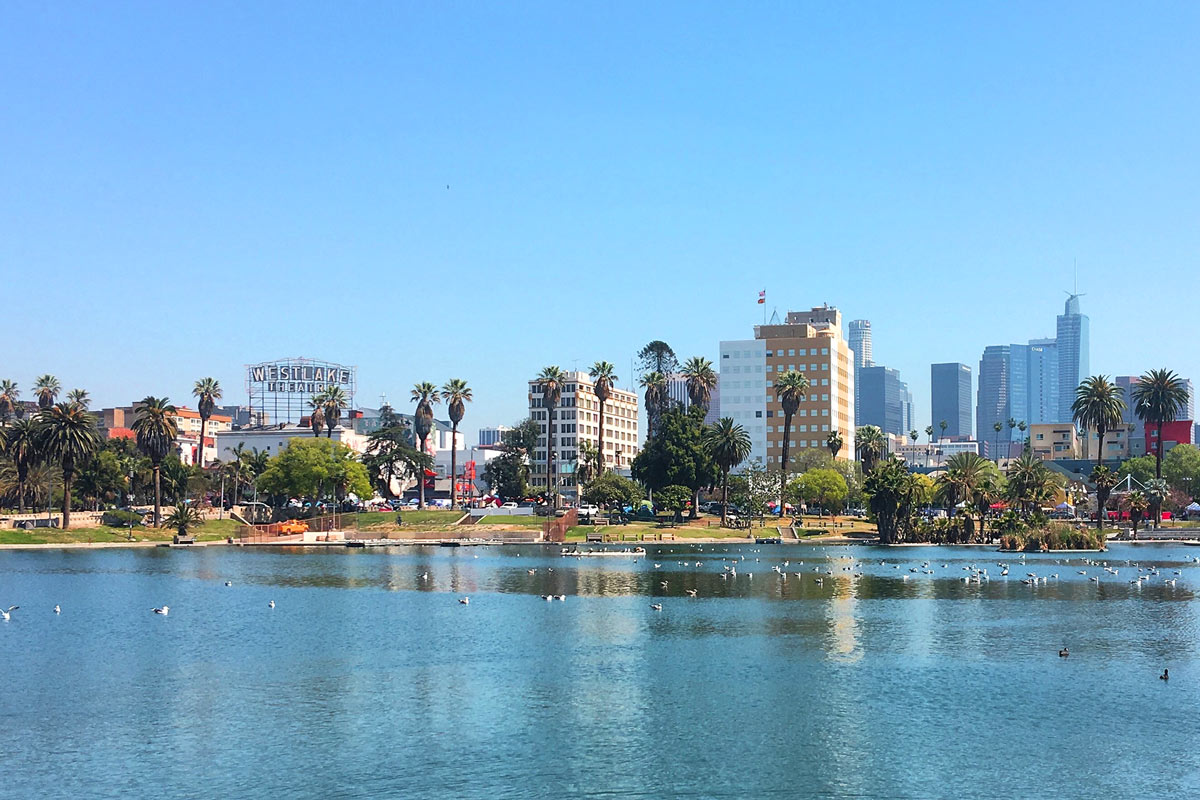 Wilshire Boulevard — forever LA's "Main Street" stretching 15.8 miles from Downtown to the Pacific.
Named for socialist entrepreneur Henry Gaylord Wilshire, the original Wilshire Boulevard was nothing more than a dirt road measuring a mere four miles long. However, as time has transformed Los Angeles into one of the foremost cities of the world, that same humble dirt road has since become the spine of a bustling metropolis. Long known as the "Main Street to the beach," Wilshire Boulevard connects Downtown with the Miracle Mile district, Beverly Hills, Westwood, and the ocean bluffs near Santa Monica, best reflecting the history and ambitions of our sprawling city.
Angels Walk Wilshire is an impressive stretch overflowing with many architectural triumphs including the Park Plaza Hotel, First Congregational Church, the Bullock's Wilshire Building, the Wilshire Temple, and the Wiltern Theatre. Grab lunch at Langer's Deli (open since 1947), or stroll through the Spanish-Revival Chapman Market (now Chapman Plaza) to experience an array of eateries and shops in what is now Koreatown.
Please Note: Printed guidebooks are no longer available for this walk. Please see PDF downloads below.
This walk was completed in 2007.
Distance & Average Completion Time ›
*Additional time may be required for optional "Side Strolls" and/or "Farther Afield" sites.
*Sample of historic stanchion panel