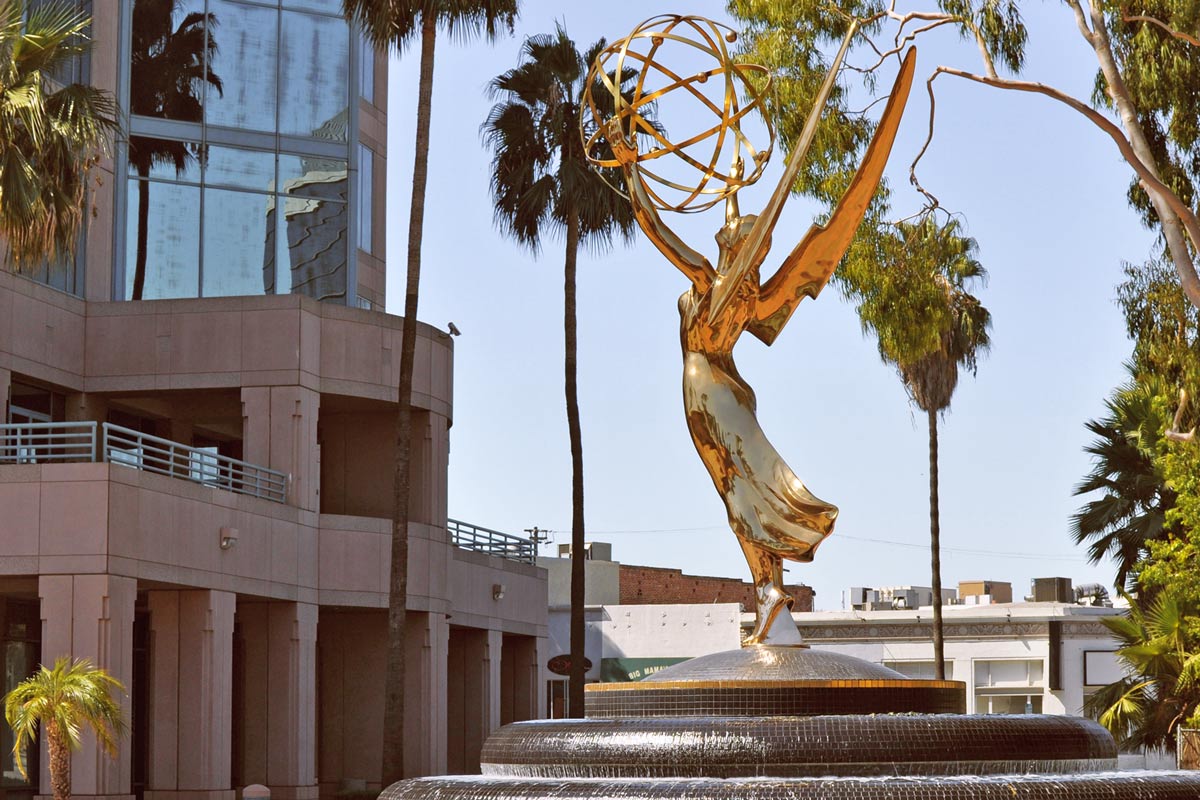 North Hollywood—once a thriving center of fruit production, is now a neighborhood rich in entertainment and the arts.
Although North Hollywood's early roots were in agriculture, a whole new ambience has emerged with the development of the Arts District and new residential communities. Today this historic neighborhood is a bustling cultural and commercial center populated with theaters, art galleries, and dance studios.
Angels Walk NoHo takes you past entertainment rich sites like the Academy of Television Arts & Sciences—which hosts the Emmy Awards, the Art Deco El Portal Theatre, and ACME Comedy Theatre. Grab a bite at Tokyo Delve's interactive sushi bar, or at the 24-hour North Hollywood Diner, and learn about historical buildings like Robert Stacy-Judd's Mayan Revival-influenced Masonic Temple, the Amelia M. Earhart Library, and St. Paul's First Lutheran Church.
Please Note: Printed guidebooks are no longer available for this Walk. See below for PDF downloads.
This walk was completed in 2014.
Distance & Average Completion Time ›
*Additional time may be required for optional "Side Strolls" and/or "Farther Afield" sites.
*All historic stanchion panels [20MB]