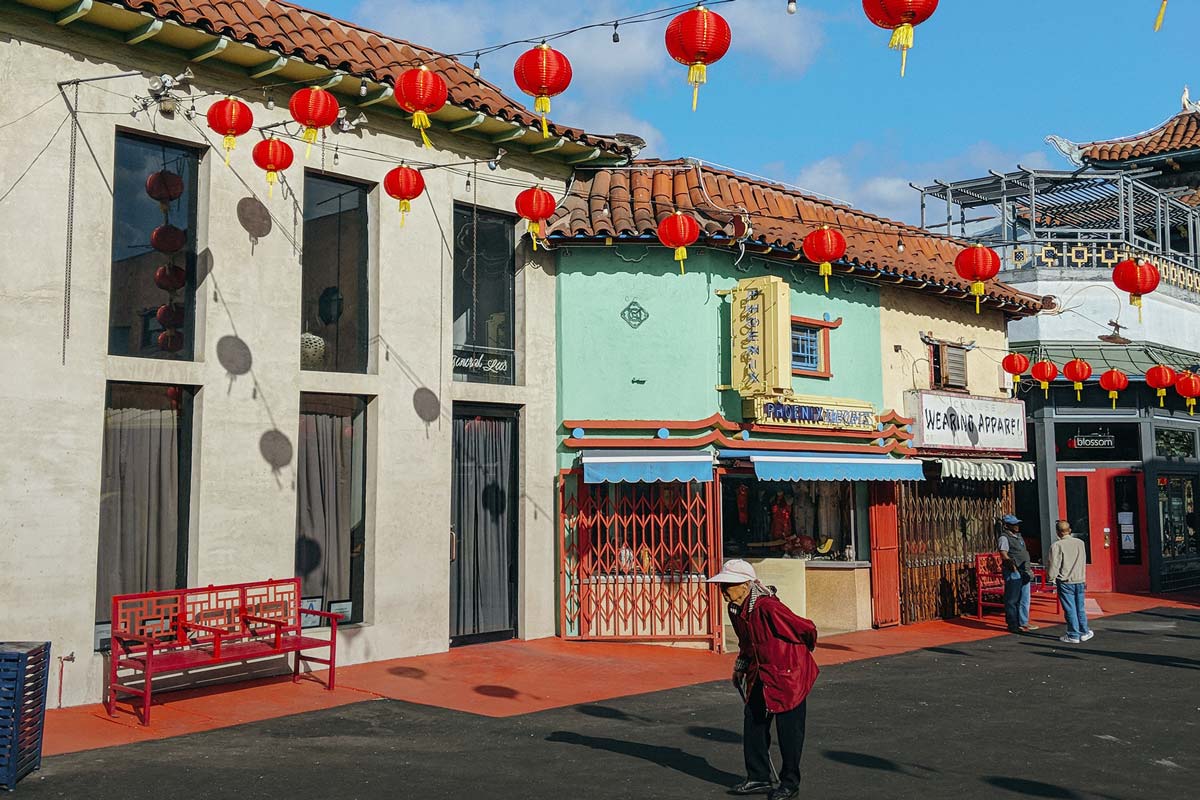 Chinatown—a community steeped in a rich culture and designed to honor a Chinese heritage.
Originally located near the intersection of Alameda and Cesar Chavez Avenue, "Old Chinatown" was forced to move north (due to city corruption and the building of Union Station) into an area that was then known as Little Italy. In the new Chinatown, residents set out to build a neighborhood that would honor their heritage—utilizing architecture and design to reflect the Chinese-American culture that created it. Today, Chinatown retains that vision, embodying the history, culture, customs, arts, and faiths of those with roots in Asia and beyond, including Italy, France, and Croatia, among others.
Angels Walk Chinatown will take you past temples with golden altars, bustling shops filled with Chines herbs, goods, and lucky bamboo, and many Chinese eateries and businesses. Explore iconic Central Plaza with its famous East Gate entrance; enjoy a pastry from the world-famous Phoenix Bakery; see where Bruce Lee once had a martial arts studio; and stroll past an impressive collection of public art such as Alberto Biasi's 1970 abstract sculpture "The Immigrants."
Please Note: Printed guidebooks are no longer available for this walk. Please see PDF downloads below.
This walk was completed in 2003.
Distance & Average Completion Time ›
*Additional time may be required for optional "Side Strolls" and/or "Farther Afield" sites.
*Sample of historic stanchion panel
BUNKER HILL / HISTORIC CORE