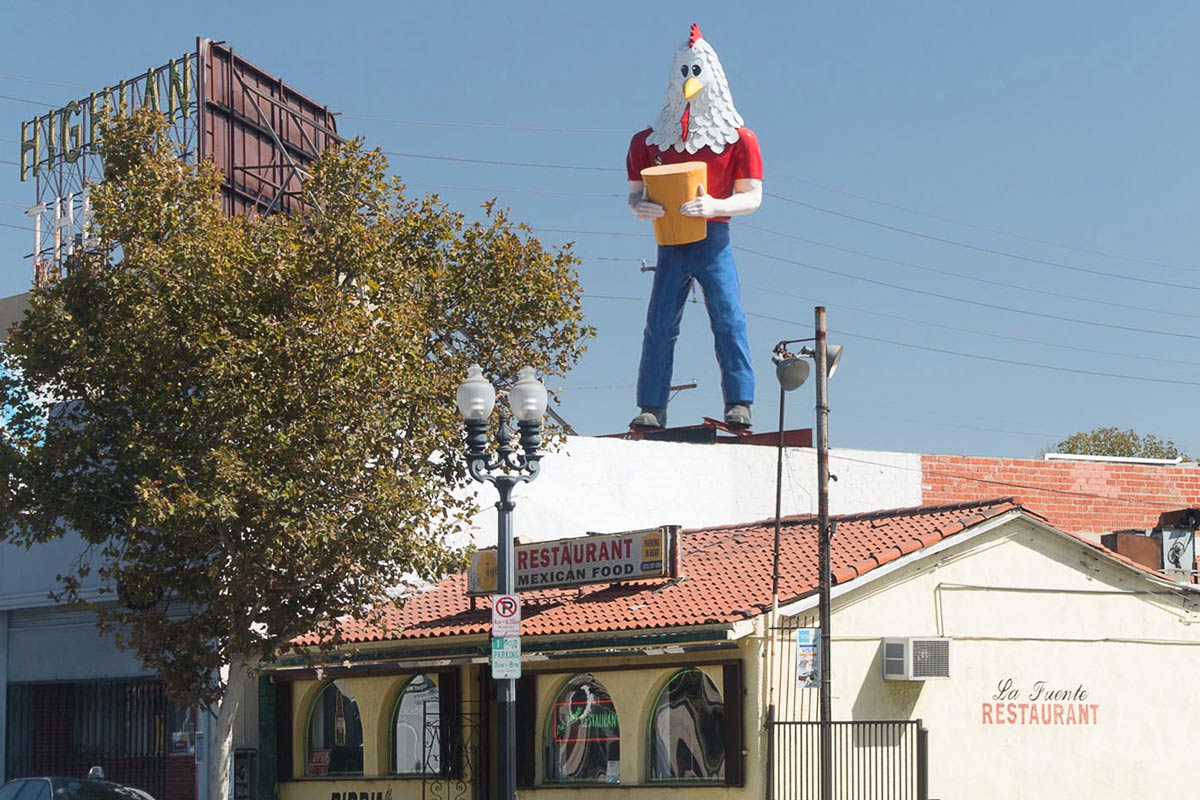 Highland Park—an architecturally rich neighborhood shaped through the years by intellectuals, artists, and activists.
Highland Park's history begins at least 13,000 years ago, when the ancestors of the Chumash first settled in the area. Since then, the area has experienced many changes, such as its annexation with Los Angeles in 1895, the commercial boom following the arrival of Route 66, and the rise of gentrification in recent history. However, through all of this change, Highland Park has consistently remained a community marked by cultural diversity, artistic expression, and activism.
Angels Walk Highland Park will allow you to learn about Charles Lummis and the Southwest Museum—the oldest museum in Los Angeles; Occidental College; North Figueroa Street's commercial core; and the Chicano arts movement. Stop in at the Highland Park Bowl—a completely refurbished 1927 bowling alley; or snap a selfie with Chicken Boy. Check out Chase Bank (originally Highland Park Bank and later Home Savings of America) which features mosaics by the legendary Millard Sheets; and explore the neighborhood's adjacent residential streets, where you'll find architectural gems in every style.
Please Note: Printed guidebooks are no longer available for this walk. Please see PDF downloads below.
This walk was completed in 2017.
Distance & Average Completion Time ›
*Additional time may be required for optional "Side Strolls" and/or "Farther Afield" sites.
*Sample of historic stanchion panel