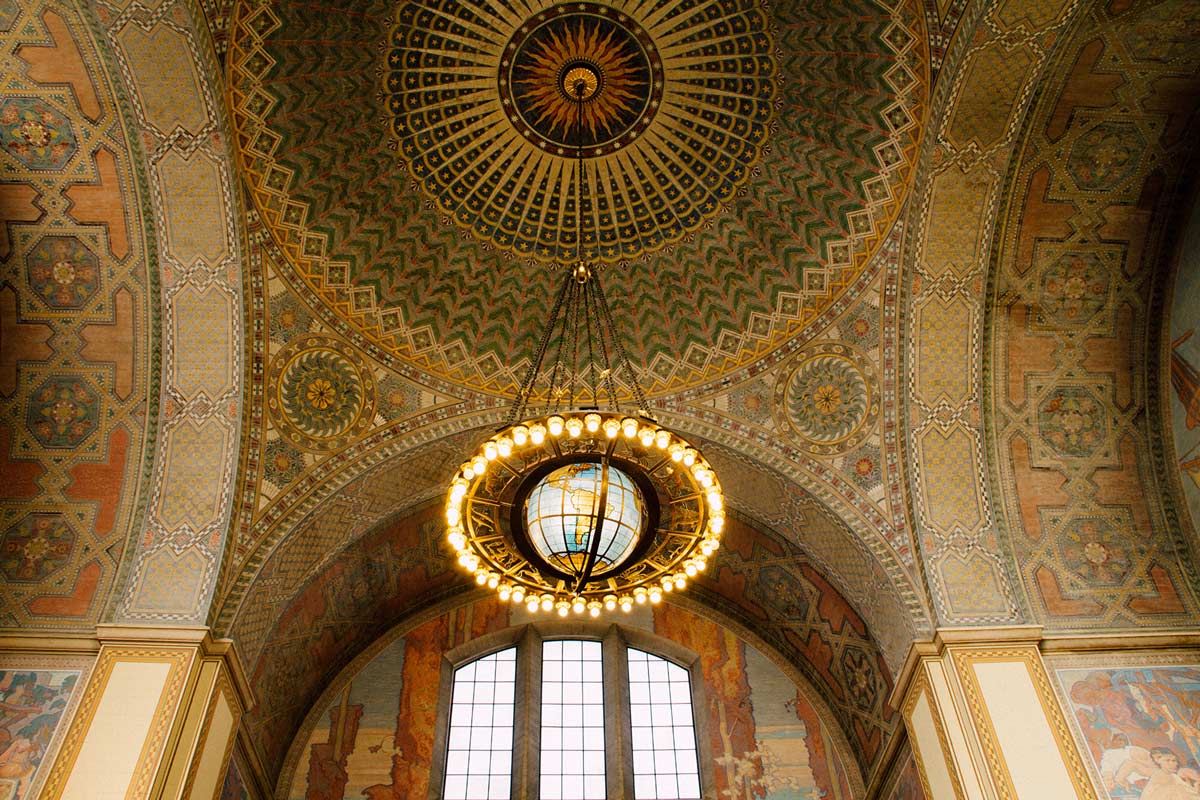 Bunker Hill / Historic Core
Bunker Hill / Historic Core—an ever-changing neighborhood established by those seeking the American dream.
Bunker Hill and Downtown's Historic Core have seen an immense amount of change over the years; however, the area still evokes the same grandeur of its golden era. Starting out as an upper class development, Bunker Hill soon transitioned into one of Los Angeles' major working class areas in the 1910s, eventually giving way to high rises in the 1960s. Today, Bunker Hill and Downtown's Historic Core district continue developing and growing, maintaining its historic status as the metropolitan center of our city.
Angels Walk Bunker Hill/Historic Core takes you past many notable landmarks including Angels Flight—the world's shortest railway­­; the bustling food stalls of Grand Central Market; the iconic Bradbury Building—a location for Ridley Scott's 1982 Blade Runner; a pocket park dedicated to the indomitable Biddy Mason; and the 100-foot tall "Pope of Broadway" mural.
Please Note: Printed guidebooks are no longer available for this Walk. See below for PDF downloads.
This walk was completed in 1997.
BUNKER HILL / HISTORIC CORE
Distance & Average Completion Time
*Additional time may be required for optional "Side Strolls" and/or "Farther Afield" sites.
BUNKER HILL / HISTORIC CORE
*Sample PDF of stanchion panel
BUNKER HILL / HISTORIC CORE
BUNKER HILL / HISTORIC CORE