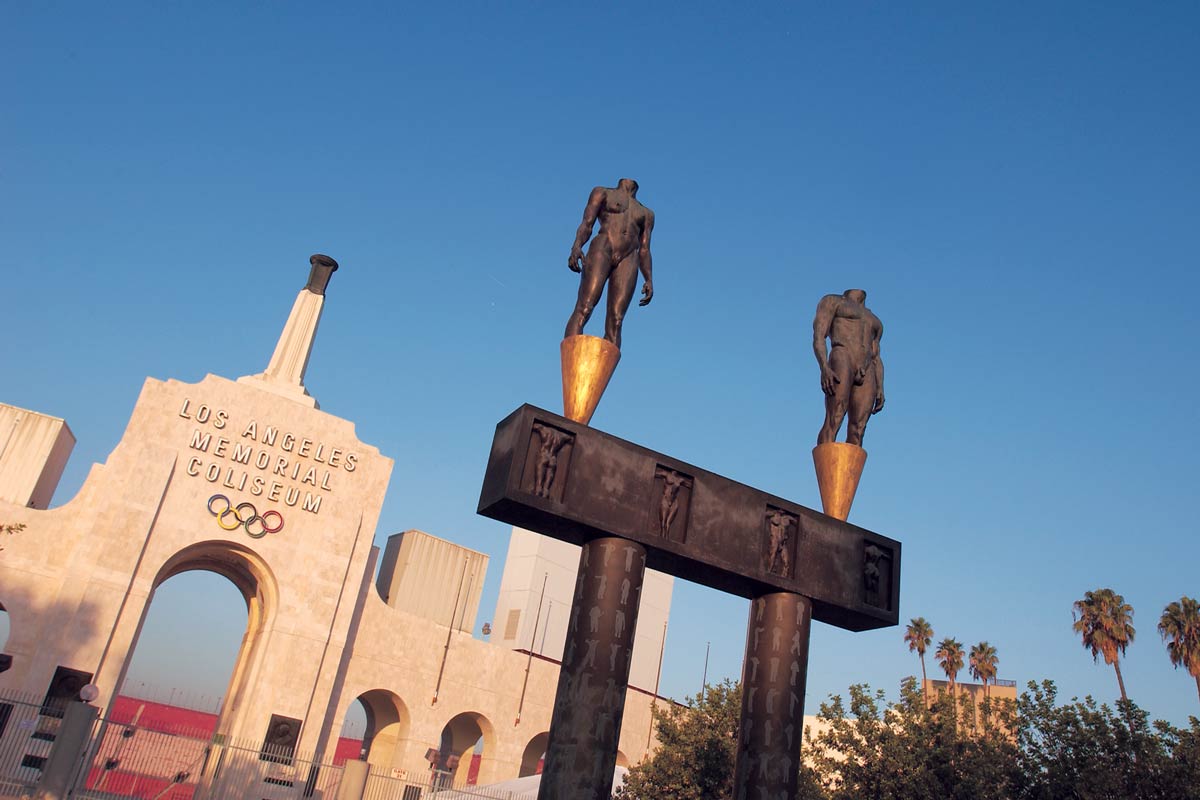 The Figueroa Corridor—a historic avenue lined with landmark buildings, established institutions, and dynamic venues.
Figueroa has been widely billed as the "Arts, Sports, and Entertainment Corridor of Los Angeles," and for good reason; however, the richness of the corridor goes much deeper than entertainment. Figueroa is home to the largest concentration of designated historic landmarks and districts in the city. Walking Figueroa is akin to watching the historical growth of Los Angeles' commerce and culture in action. Today, the street continues to evolve as it prepares for the 2028 Summer Olympics.
Angels Walk Figueroa starts in the heart of Downtown and then goes south past an array of iconic institutions, including the Original Pantry Cafe—open continuously since 1924; Staples Center; the magnificent St. Vincent de Paul Catholic Church; the stately University of Southern California (USC) campus; and the Los Angeles Memorial Coliseum, which has hosted the Olympic Games twice, and soon to be three times. The longest Angels Walk by far, there are many must-see landmarks along this impressive area of Los Angeles.
Please Note: Printed guidebooks are no longer available for this walk. Please see PDF downloads below.
This walk was completed in 2005.
Distance & Average Completion Time ›
*Additional time may be required for optional "Side Strolls" and/or "Farther Afield" sites.
Angels Walk Figueroa is the longest Angels Walk and totals 5 miles. It features 3 sections that are 1-2 miles each with an option for a 1 mile DASH Bus ride between sections 1 and 2.
*Sample of historic stanchion panel