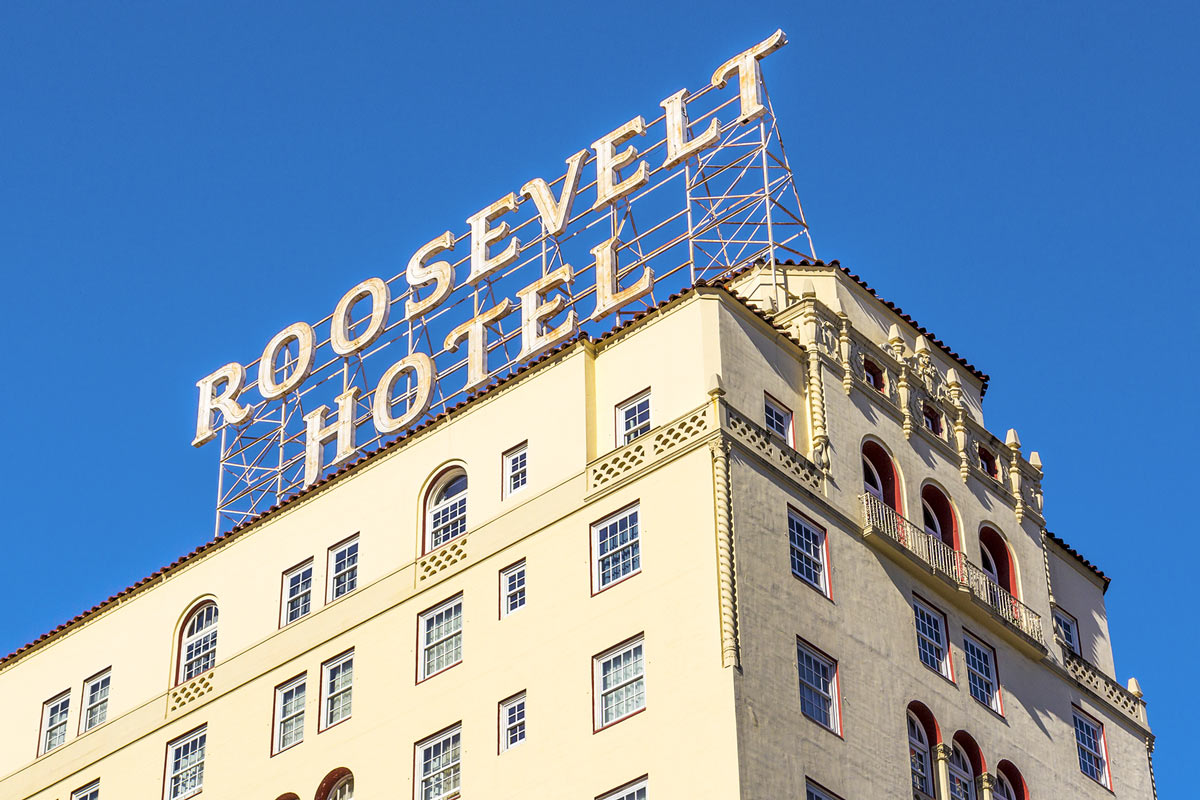 Hollywood—the iconic destination that drew thousands west and helped to create the "California Dream."
Above it all, perched in the hills, is the iconic sign that ensures you don't forget where you are: Hollywood. At one time considered the most glamorous place in the world, Hollywood was the playground of the stars, and the setting for many a noir novel and film. It's the place where dreams are made, and broken, and it goes without saying that it's an epicenter for world-famous history and culture.
Angels Walk Hollywood will take you beyond the sign to discover historic sites like the Montmartre Café, where Bing Crosby met his future wife; Hollywood High School—home to graduates like Judy Garland and Mickey Rooney; Musso & Frank Grill—the oldest restaurant in Hollywood; the Art Deco Pantages Theatre; and the glamorous Hollywood Roosevelt Hotel, which hosted the first Academy Awards in 1929.
Please Note:  Angels Walk Hollywood does not feature historic stanchions. Printed guidebooks are no longer available for this walk. Please see PDF downloads below. 
This walk was completed in 2002.
Distance & Average Completion Time ›
*Additional time may be required for optional "Side Strolls" and/or "Farther Afield" sites.
Historic stanchions were not produced for the Angels Walk Hollywood. The markers on the below map indicate key sites along the trail.